Like everyone who steps foot on the island of Maui, I have absolutely fallen in love. Of course there are the pristine beaches where sea turtles sunbathe, the delicious and impossibly fresh local food but then there's the hiking and like the rest, it's in a league of its own. Make sure you plan some time on the trails your next trip – Here are my favorites that you can't miss. 
Iao Valley State Monument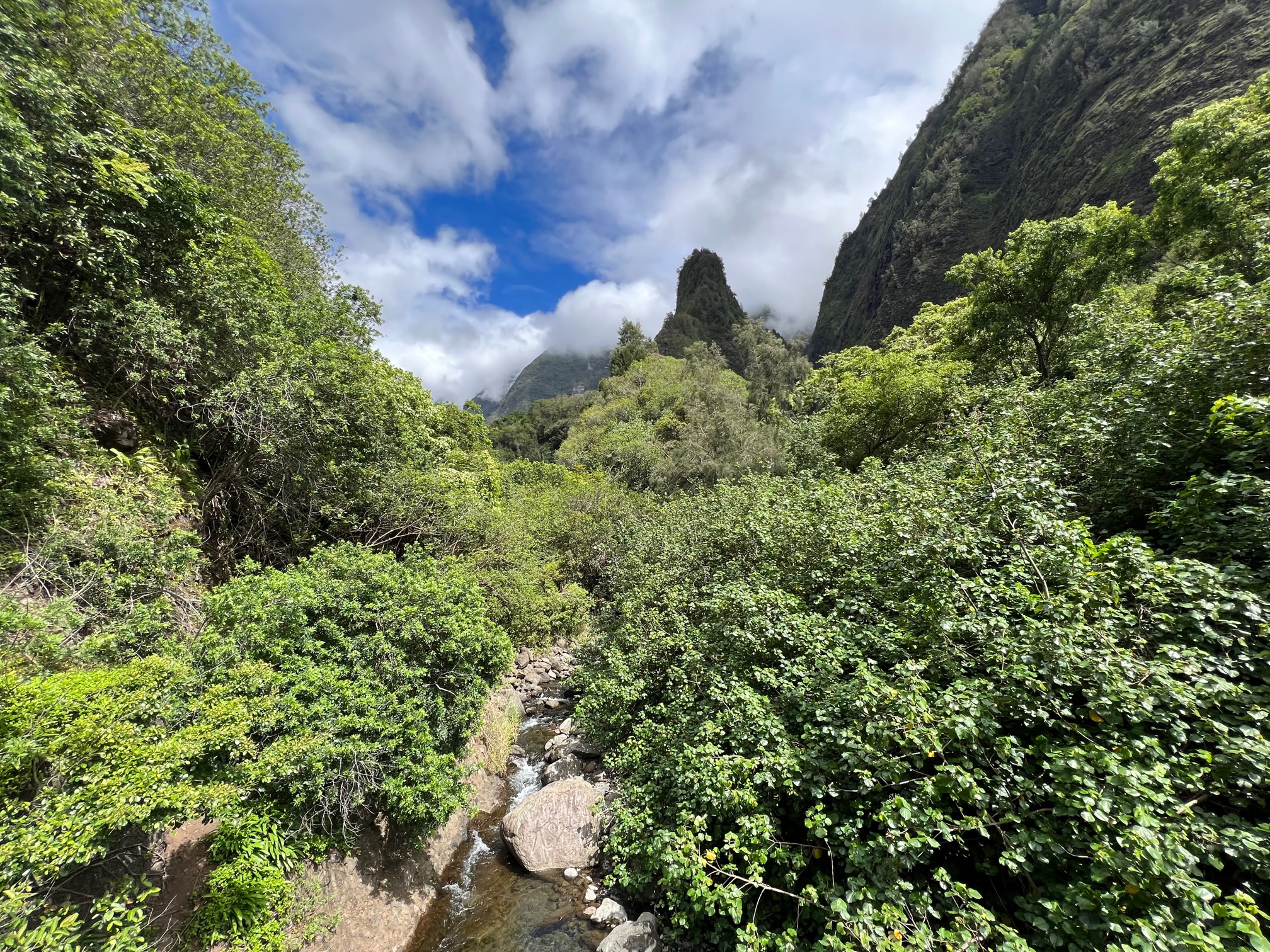 1 Mile / 150 ft. Elevation Gain
Approachable
First of all, the Iao Valley State Monument is a must visit when you're coming to Maui. Nestled in the West Maui Mountains the needle stands 1,200 ft tall and makes for a spectacular picture. You don't need to hike to take in the views, just head up the steps to the lookout. But if you're looking for a little more adventure head down to the stream and follow the path. You do need reservations so plan ahead!
4.3 Miles / 1,591 ft. Elevation Gain
Not So Approachable 
Halfwise througuh this hike I declared my new all-time favorite. Sweeping views of the green mountains, the bright blue ocean and a few waterfalls in the distance. This is a challenging trail but it's so worth it for the stunning views you get from start to finish. 
3 Miles / 420 ft. Elevation Gain
Approachable
13 stream crossings, two waterfalls and a chance to jump in and cool off – It wouldn't be Hawaii without a waterfall hike!