I almost hate to tell anyone about Frisco because it's one of my favorite towns in Colorado and I feel like it's a little overlooked by visitors coming in for the resort towns nearby. Located just off I-70 nestled in between the mountains and Lake Dillon, it's the perfect launching pad for any weekend adventure. Here's my favorite way to take full advantage of a weekend in this beautiful mountain town.
Frisco Highlights:
– Hiking – There are dozens of trails within a 15 minute drive from downtown
– Main Street Frisco – One of the cutest mountain downtowns that doesn't feel too "commercialized" with incredible local restaurants
– Lake Dillon – Rent a boat, kayak or Stand Up Paddle Board to take in the breathtaking views from the reservoir
– Frisco Adventure Park – Skate park, disc golf & tubing in the winter for all the family fun
Get Out on Lake Dillon
Lake Dillon is absolutely worth it to spend a little time on the water. It's a world class sailing destination and while I can't sail – I love a good pontoon adventure. This time we rented kayaks from Frisco Bay Marina and explored a different corner of the lake you can't access with a motor. Kayaking or Stand Up Paddleboarding on Lake Dillon can be a bit of a workout (there's almost always some sort of breeze) but it's worth the effort for the mountain views.
Parking: Heads up you'll have to pay for parking at the Frisco Bay Marina (starting at $20 for three hours) but if you're going to be less than that you can park on Main Street and walk down.
Don't miss out on lunch at the Marina after!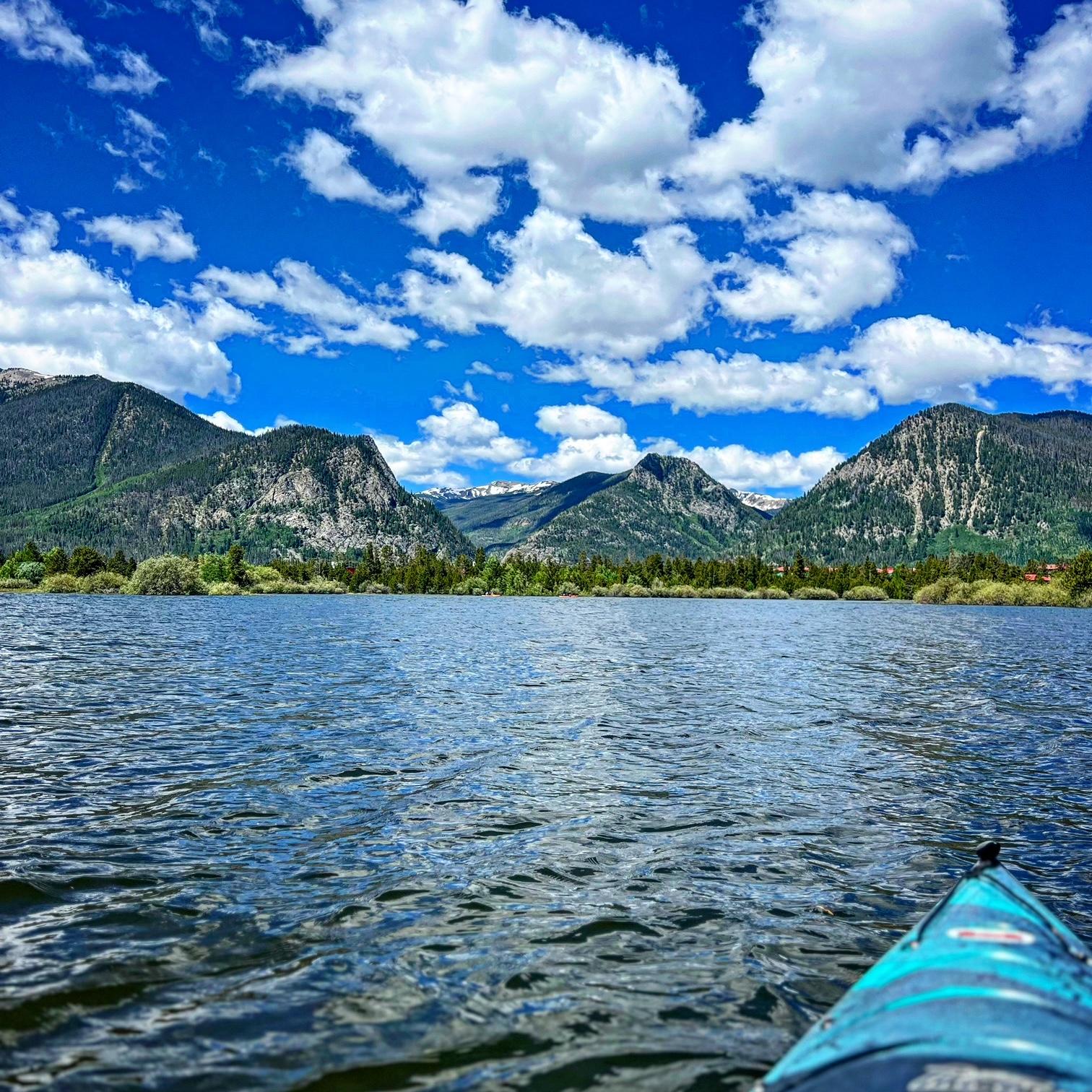 Main Street Frisco
Frisco's Main Street is about as gorgeous as it gets. I especially love that it doesn't feel like it's been taken over by too many of the standard mountain souvenir shops. It has more of a local feel and that makes it an easy favorite. Located just steps from Lake Dillon on one end and the mountains on the other, it's the perfect backdrop for a stroll or a meal.
A few of my favorites…
– Butterhorn Bakery – Always, always a favorite and always busy in the best way! The Bloody Mary's are to-die for – Grab breakfast or lunch and don't skip taking home a few pastries (oh my gosh the cinnamon rolls)
– Tavern West – Located at the far end of Main Street with a beauitful patio, perfectly balanced cocktails and amazing food
– Foote's Rest Sweet Shop – The fudge, get the fudge!
– 5th Ave Grill – Gorgeous little patio and great happy hour (the sangria was incredible)
– Highside Brewing – Delicious beers, lake views from inside and mountain views from the back patio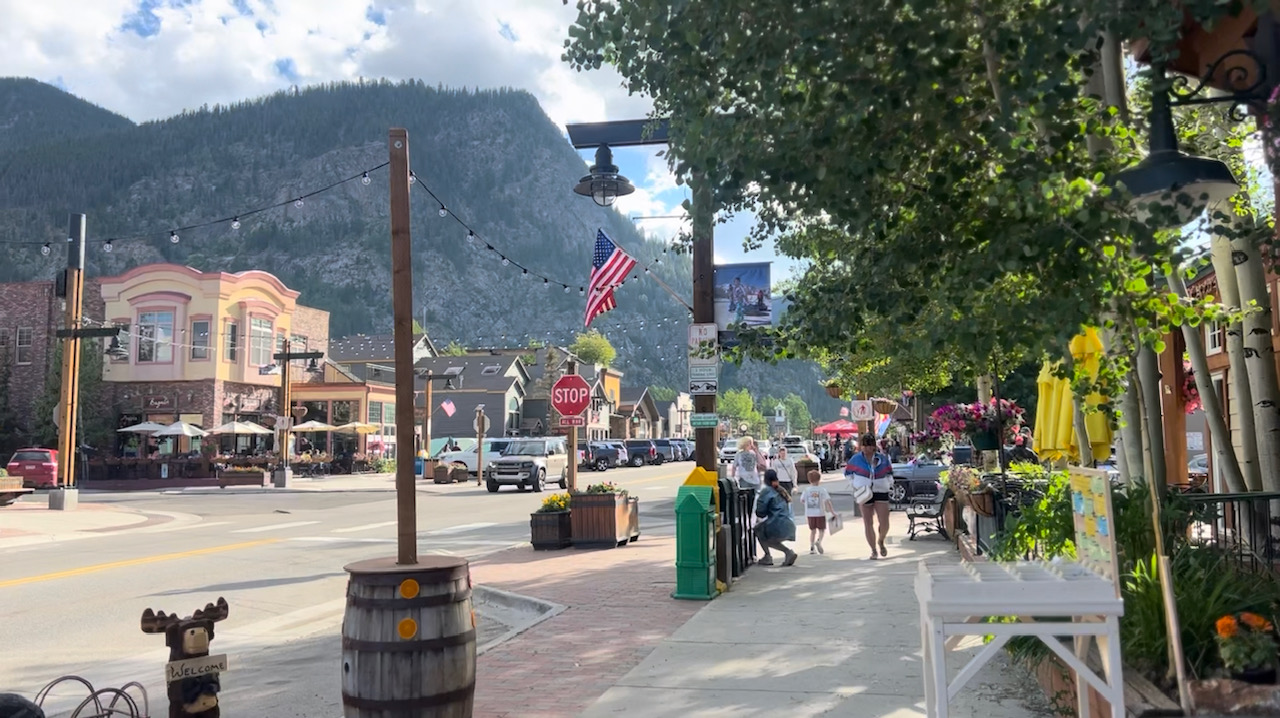 Where We Stayed
We stayed at the newly rennovated AC Marriott Frisco which is just off the highway making it he perfect spot for a weekend of hiking and popping from trail to trail. It's about a mile from Main St, but with the nice weather it was a gorgeous walk! Since Frisco is surrounded by mountains you're almost guaranteed a mountain view. Also, it's very dog friendly (there is an additional nightly pet fee but the staff loved the pups!)