I haven't spent any substantial time in Colorado Springs in years, so I was so delighted to take a weekend and totally relax in this very beautiful part of our state. I hadn't explored Garden of the Gods since college but it's as beauitful as ever. However, my very well thought out plan of 6 different hikes within the park didn't go exactly as planned. Garden of hte Gods is understandably extrememly popular so parking was tough to come by. Instead of having a set plan, I'd just plan to pop out when you see a parking spot and explore where you get lucky. Also, go at sunset – less crowds and the rocks are gorgeous as the sun goes down.
My Favorite Hikes Nearby: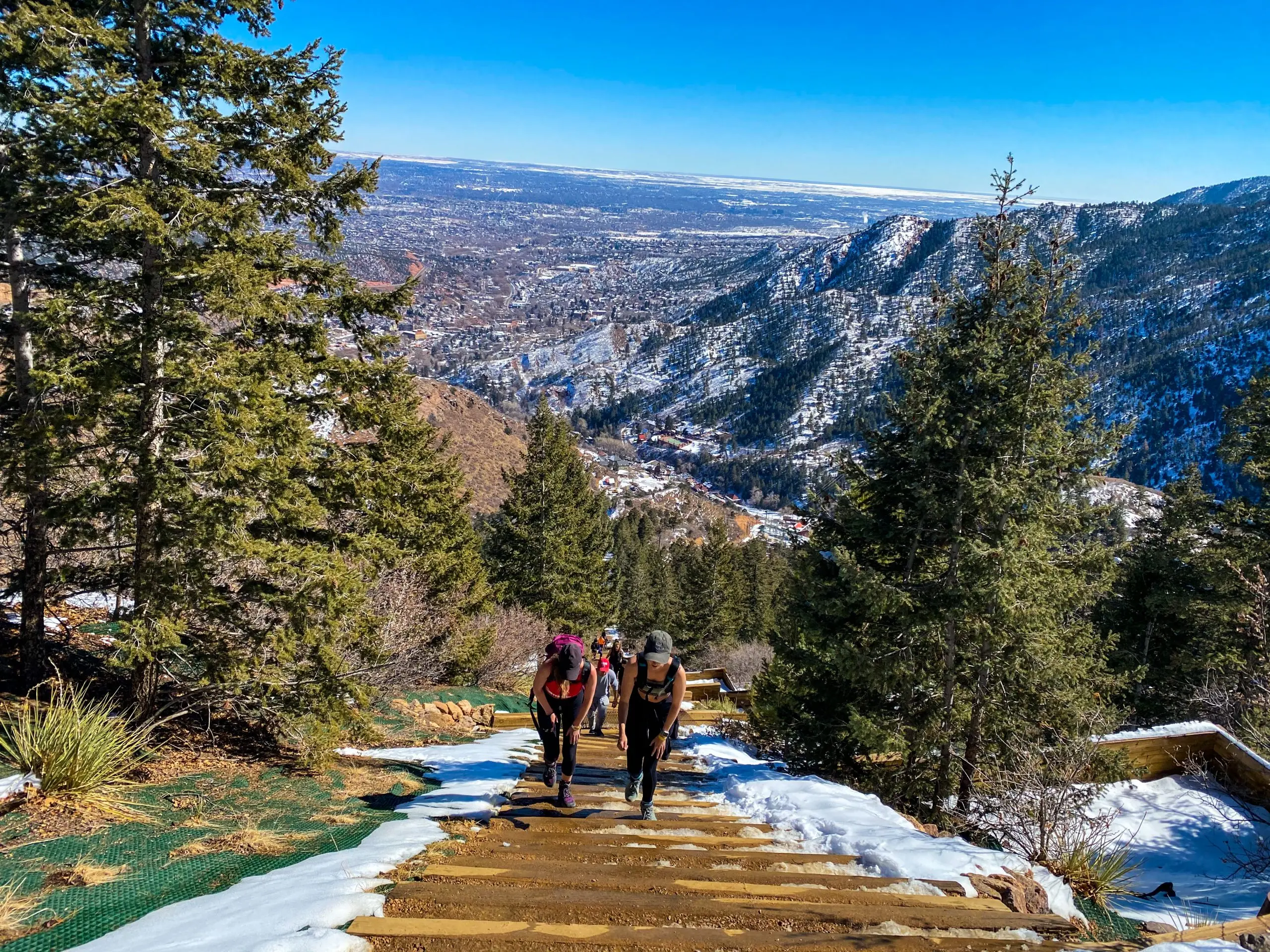 Manitou Incline
4.6 miles / 1,889 ft. elevation gain
It's a stretch to call this hike a favorite, but it's iconic and for good reason. It's incredible but also not for the faint of heart.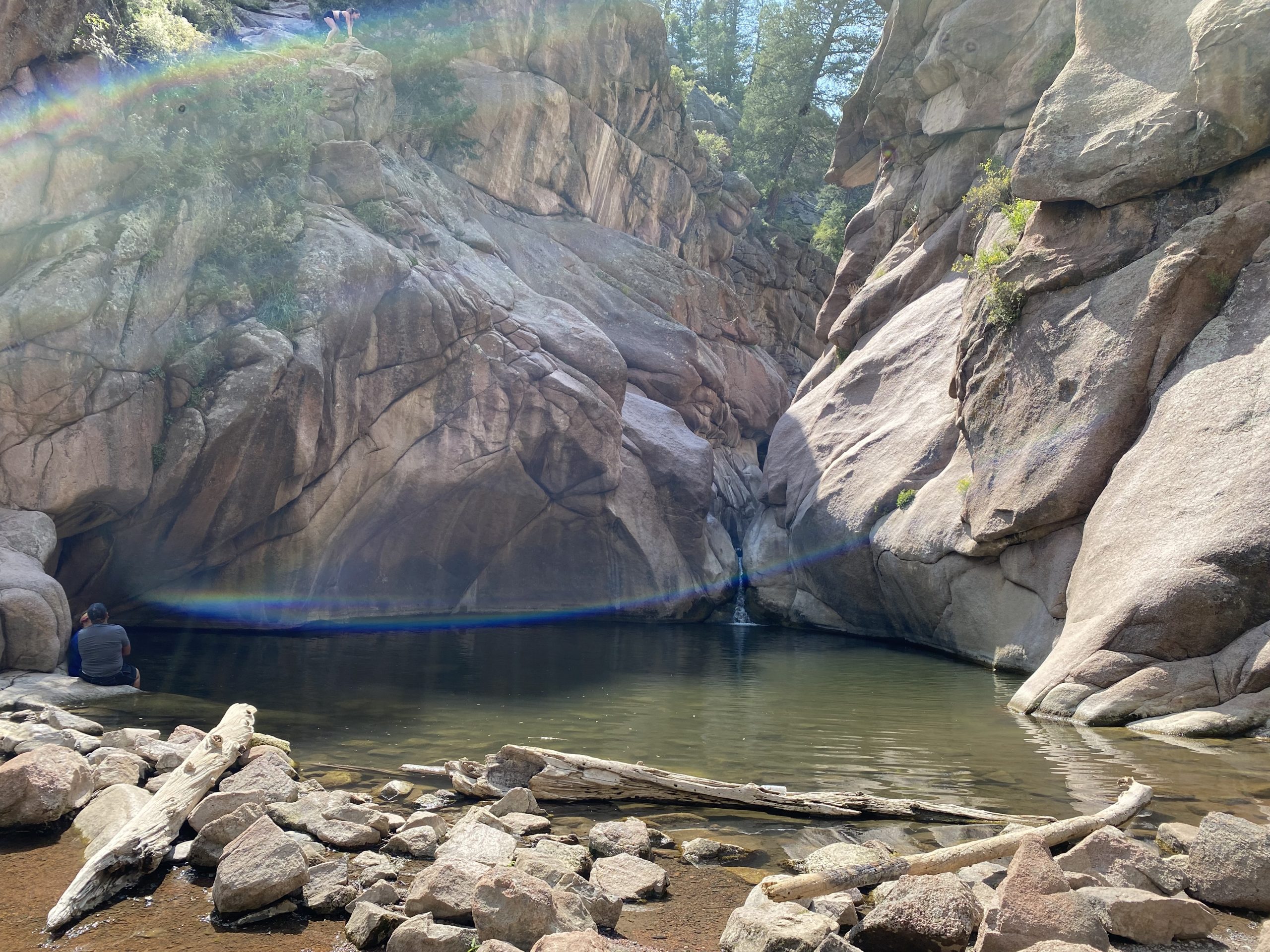 Paradise Cove (Guffey Gorge)
1 mile / 147 ft. elevation gain
This little hike is so perfectly named! It's another one that's incredibly busy so go early or on a weekday. And if you're really ambitious bring a pool float & enjoy!
Where We Stayed:
Oh my goodness did I fall in love with where we stayed – literally right above Garden of the Gods! Appropriately named Garden of the Gods Resort we had views like this one at the infinty pool from every corner. We had planned to leave the resort for dinner but you just couldn't beat these views so it made for the perfect, relaxing weekend going between exploring Garden of the Gods & the spa. I've already planned a girls trip back for next year and convinced my parents to retire here too 🙂