My first off-roading post! Yes, this is not a hike – You will need a 4×4 car, ATV or Mountain Bike to get to the Gemini Bridges but they are totally worth the trip and may be my new favorite in Moab. It's very popular and recommended as one of the easier off-roading trails in the Moab area.
My dad has taken me off-roading in Arizona since I was a teenager so it wasn't my first time but it was my first time on my own, with my new Jeep. I figured Moab was the perfect place for her first adventure off the concrete and I was right – it was absolutely perfect.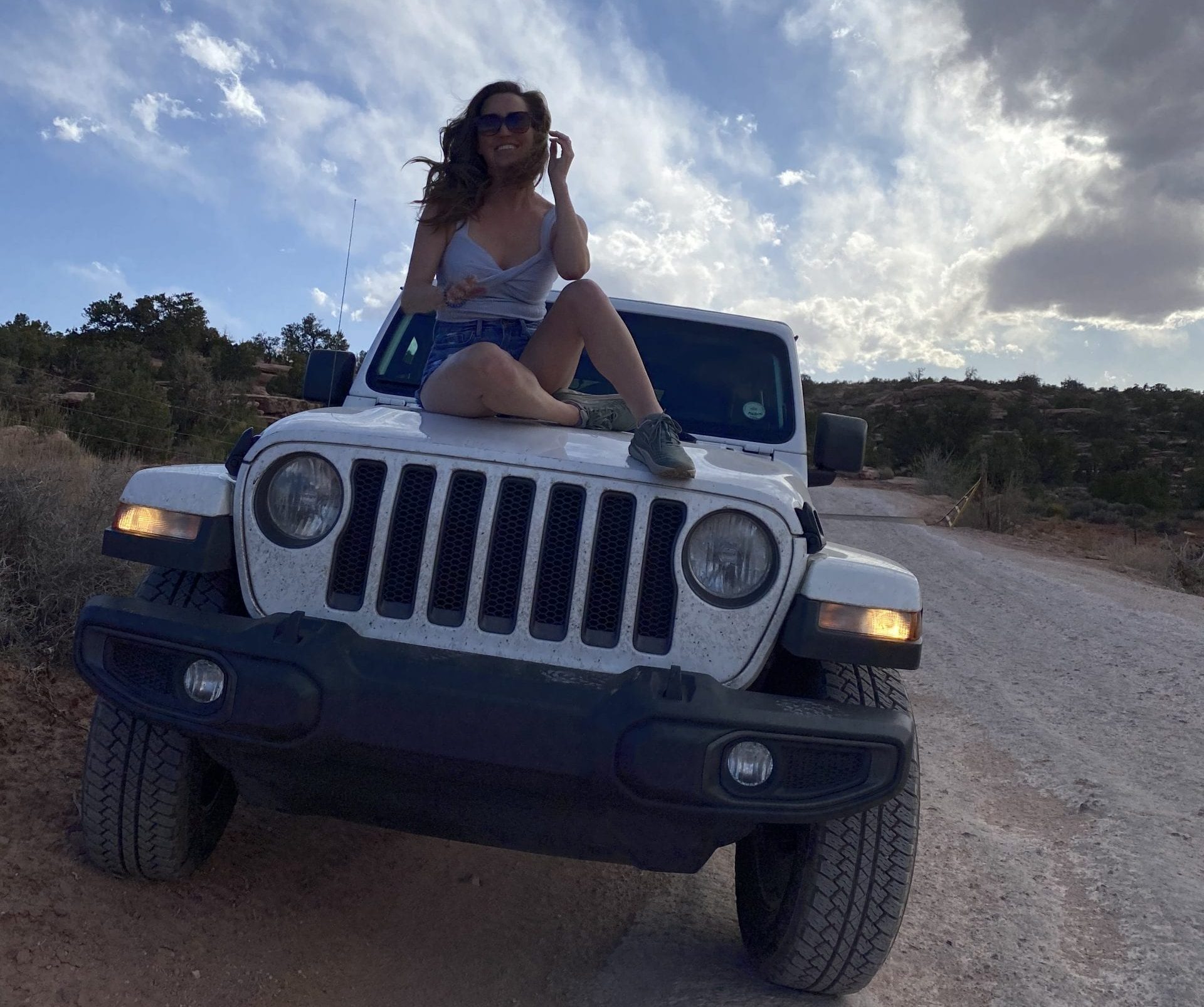 To get to Gemini Bridges is 7.7 miles each way on a well-marked trail. Right away you start climbing high above Moab for some of the most incredible views of the red rock desert below and La Sals in the distance. I'm pretty afraid of heights so the first mile had me white-knuckling a bit, but after that it's pretty smooth sailing.
Ok… Looking back on the picture below this doesn't look all that intimidating but beyond the road is a VERY steep drop off.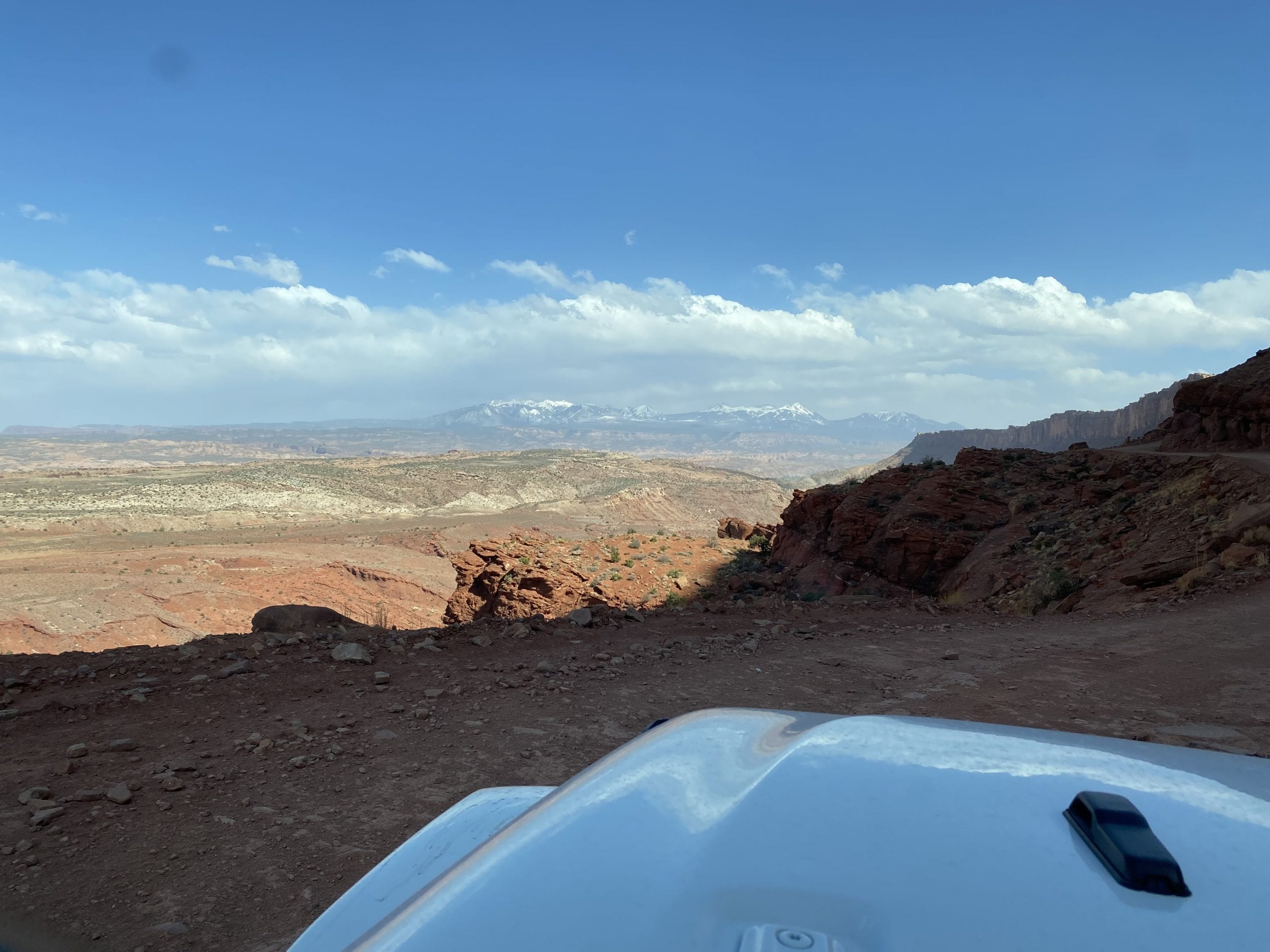 We weren't entirely sure where the trail ended, but we saw a few parking spots and people below and decided to wander a bit. It didn't take long to see the massive hole in the rocks and then as you get closer, both bridges come into sight and they're incredible. The bridges themselves are two large sandstone alcove arches right next to each other and this trail brings you right to the top of them. Unlike most of the arches you visit in Moab, you're seeing these ones from above.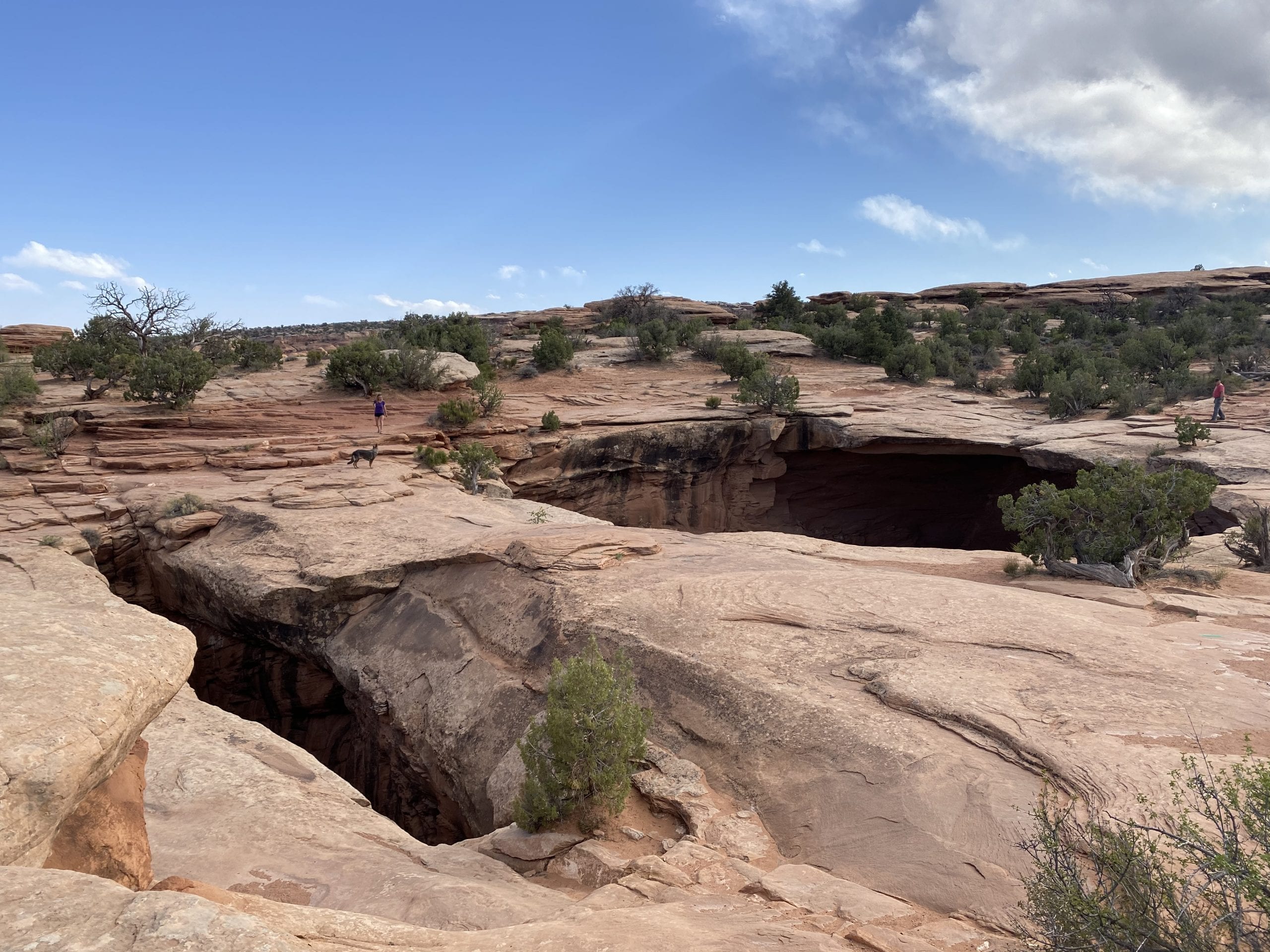 One last note – please be careful around the bridges. A couple of people have died trying to jump the six feet across and there's a plaque for a 19 year-old who lost his life when his jeep rolled into one of them.