This is my new favorite hike near Vail! It's not the easiest to get to, you're driving for about 45 minutes on a dirt road but oh man is it worth it!
Upper Piney River Falls trail starts at a lake and ends at falls with the most incredible views along the way as you wind through Aspen groves. This will be an absolute must-do hike next year when fall colors are peaking, but there were still some gorgeous patches of gold and yellow!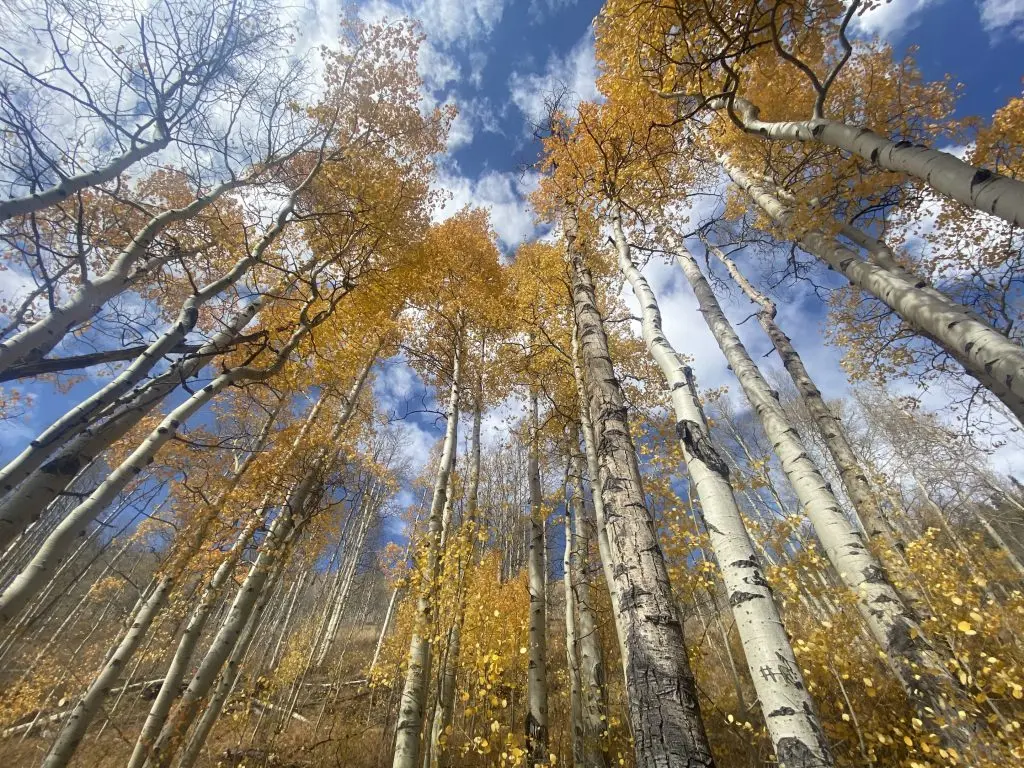 This hike would also be a good one for out-of-town visitors because it doesn't have too much elevation gain, in fact the first mile or so are pretty much just an easy stroll. When the incline does pick up there are a couple of steep parts, but it's definitely doable!
The falls were pretty lackluster when we visited in fall during massive drought conditions, but it was still so beautiful and one of the other hikers we met said they're pretty raging in the spring.