This hike is very cool! Incredible rock formations, lots of views to stop and enjoy but the best part is the very steep boulders you climb into or out of the Gulch!
It starts at Sylvan Lake, which I had no idea existed and it's stunningly beautiful! We ended up paddleboarding after one of our hikes one day and I highly recommend!
The first decision to make is which way you go: Clockwise or Countercockwise! Reading the comments on AllTrails, if you go counterclockwise you do the steep boulders going down and if you go clockwise that'll be a steep climb up at the end of the trail. I will always take a shorter, steeper incline than a long meandering one, but everyone has their own preference.
Going Clockwise there's a little up right away, then a gradual decline into the Gulch. The rock formations in Custer State Park are really amazing. Getting down into the Gulch was incredible, but the hike up the boulders with the handrail was the most fun! I was nervous after everyone on the hike warned us about it, but honestly it was a blast and with a few breaks along the way, wasn't as strenuous as it looked.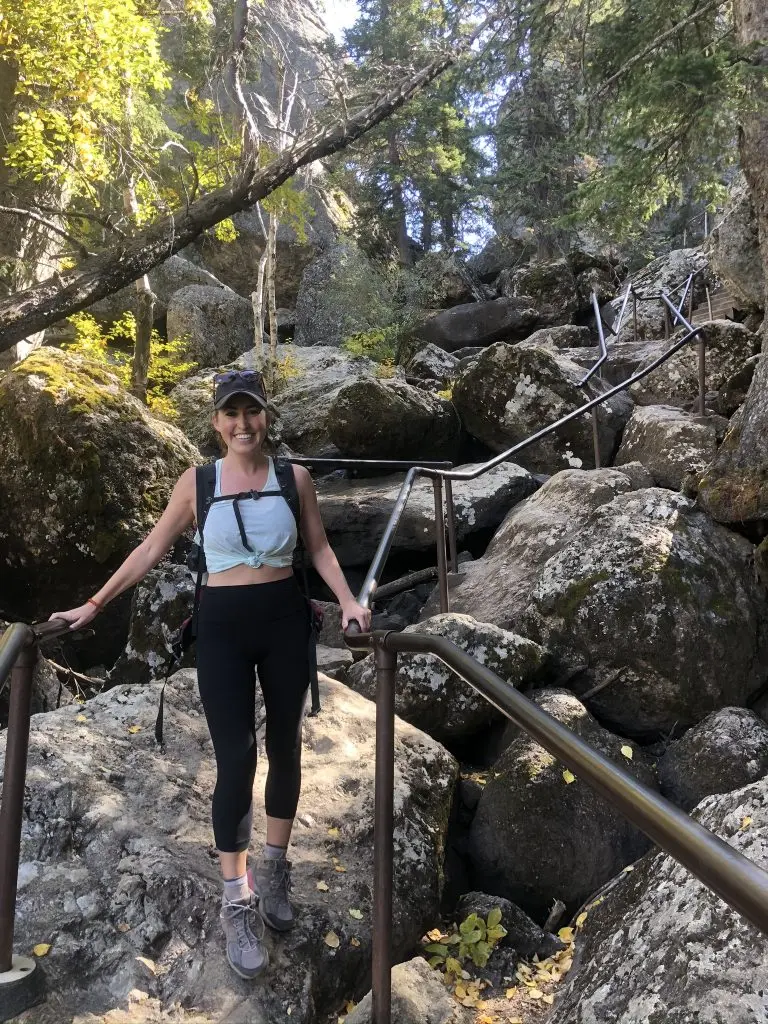 This time of year turned out to be the perfect time to visit because the crowds were so small with everyone back in school, plus we got the gorgeous fall colors! Also, I've been told if you hike this trail in the spring or early summer there are a lot of stream crossings & the boulder area may be full of water as well – Check the conditions on AllTrails in the recent comments to see what you'll be in for!