This hike is an absolute stunner! I certainly wouldn't call it easy, I was breathing hard the whole way up and took plenty of breaks, but it's well worth it. From the nearby 14ers Mt. Evans and Bierstadt to Chicago Lakes on the other side of the ridge, every single way you turned had a million-dollar view.
One thing I loved about this trail is that you see exactly where you're going when you're at the trailhead. You can see what you're in for so there aren't any real surprises. Starting at Summit Lake the first part of the trail is the steepest and involves a little scrambling. The first few hundred feet come quickly and then it doesn't necessarily level out, but it gets less steep.
The views of Chicago Lakes the whole way were my absolute favorite!
The trail is pretty easy to follow  until you get to the rocky scrambles, then just follow the cairnes and you should be good to go. Speaking of, this trail is very rocky so make sure you've got good shoes/hiking boots before hitting the trail. Once you've made it up the scrambles the last part of the trail to the summit is actually pretty level and the easiest part of the whole trail.
At the summit you get incredible 360 degree views! Mt. Evans is the closest 14er and then Bierstadt isn't far off.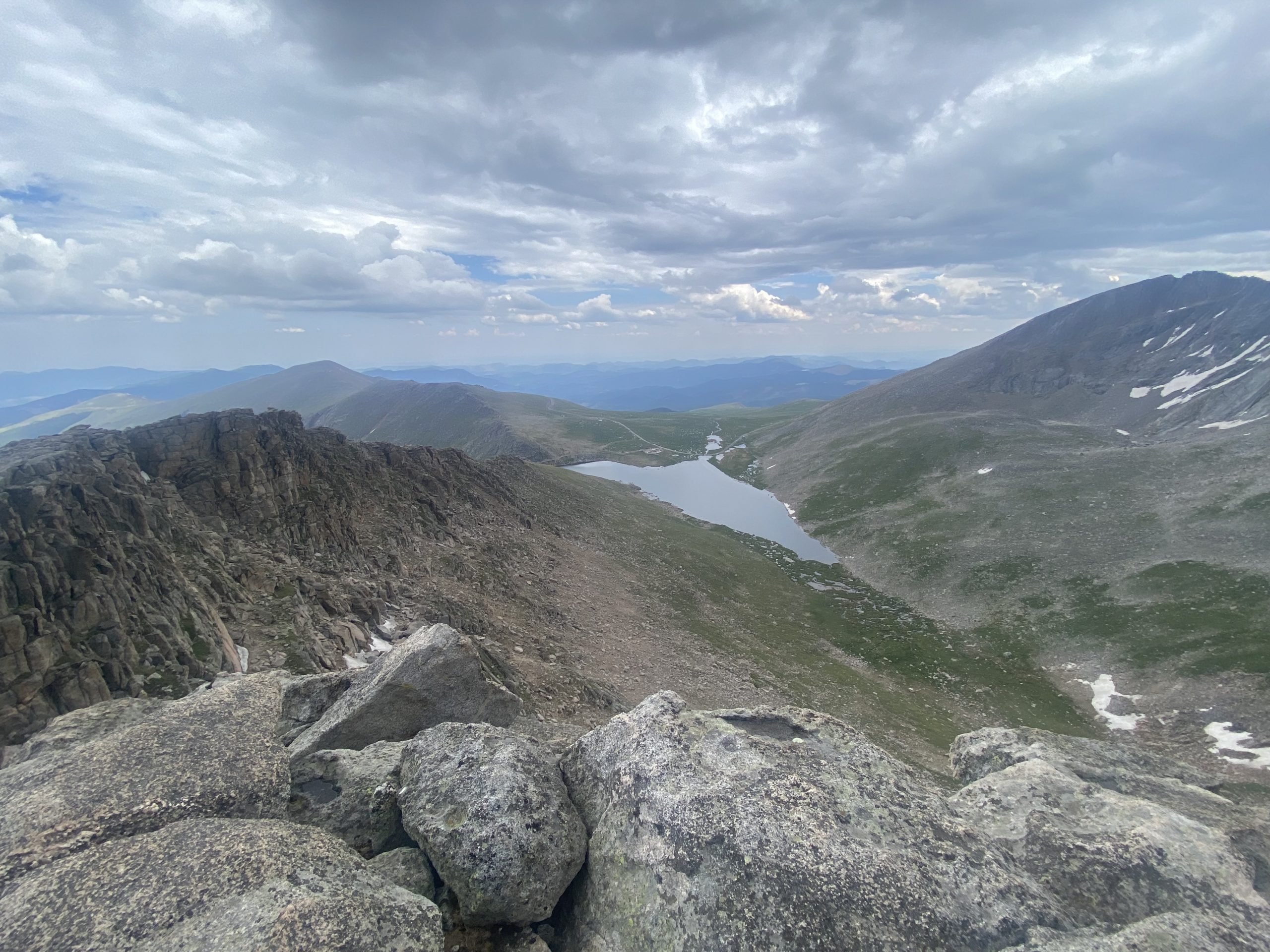 A couple quick notes: You do need a permit for the Mt. Evans area then you park at Summit Lake. Dogs are allowed on leash just keep an eye out for wildlife – we saw Big Horn Sheep, Rocky Mountain Goats, plenty of marmots & pika!