I finally met Isak Heartstone, the troll of Breckenridge! Admittedly, I wasn't all that excited to see the troll, but in person he's very cool and now I totally see what all the excitement was about.
Here's how to find him: The Trollstigen Trail starts in the southeast corner of the parking lot of the Breckenridge Ice Rink.
(Options to put into Apple or Google maps: Breckenridge Ice Rink, Illinois Gulch Trailhead, Isak Heartstone) 
Once you park in the far back corner of the lot you'll see the signs pointing you in the right direction. Then it's a quick walk 400ft through the trees to the famous troll.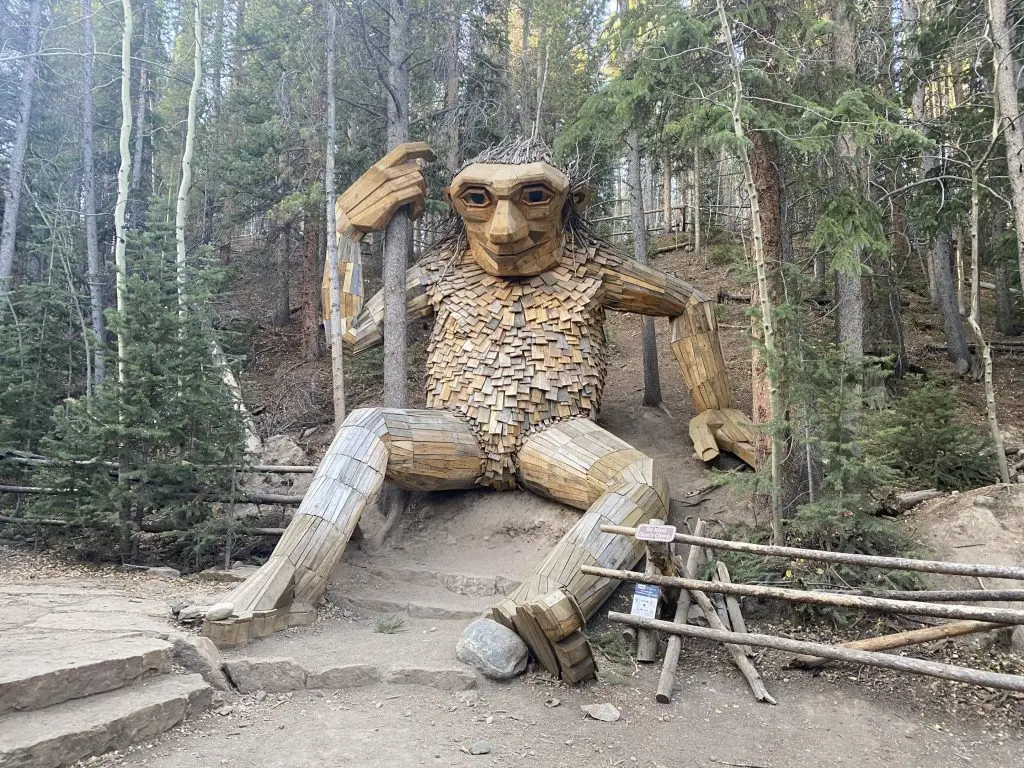 Isak is very cool – His body is made of scrap wood and pallets from around town, his hair is made from downed tree branches. He's the 40th troll made fro recycled wood by the Danish artist Thomas Dambo. He got his name because little girls gave Isak a heart made of stone that Dambo then installed inside the troll. 
I've heard Isak can be very busy, but we went first thing in the morning on a Saturday and had him all to ourselves! Masks are required on the trail, so we only took ours off to take the picture since no one was around.