Roxborough State Park is one of those incredible gems only about 45 minutes from Denver that makes you feel like you're in another world. It feels like Garden of the God's much less busy little brother.
The park itself is relatively small for state park standards, but well worth exploring the massive slabs of red rock that jut out from the ground in an almost impossible way. I've tried a few trails but Fountain Valley is by far my favorite, with of course the quick trip up to Lyon's Overlook for those incredible views. Including Lyon's Overlook it's just under 3 miles round trip from the parking lot and has only about 300 ft in elevation gain so it's relatively easy – this is a great one for out of town visitors and kiddos!
I don't know how to describe the view from the top of Lyon's Overlook, it's honestly breathtaking.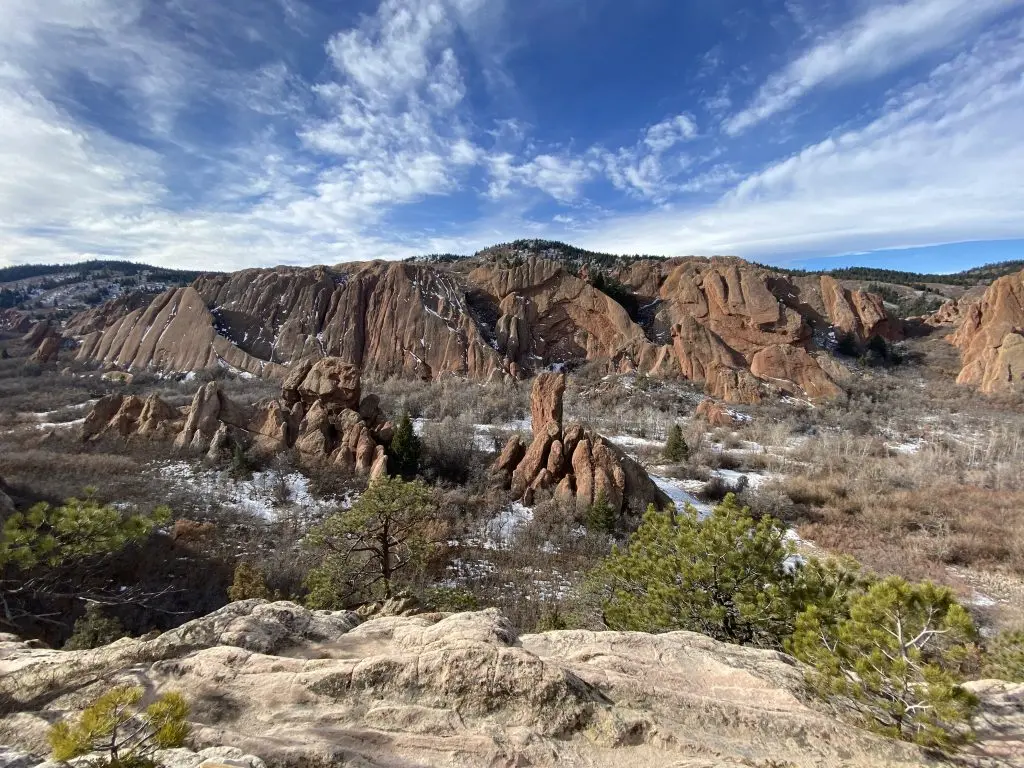 Roxborough is known for its wildlife – everything from black bears to mountain lions & deer – especially around sunrise. This is the only place in Colorado I've had a run-in with a rattlesnake, so be careful! But I've also seen quite a few deer which is always so nice.
Heads up! There is a fee to enter the park, $10 as of January 1st, 2021 and you can pay with cash or credit card. There aren't any dogs allowed anywhere in Roxborough State Park.