This trail had me audibly gasping when I came around the corner to the first view of the meadow and the golden aspens glowing in between the pines. Abyss Trail is a very popular trail for fall colors and for good reason. With that in mind, be prepared for crowds. We arrived at sunrise and the parking lot was already full. However, the first few miles of the trail are pretty wide so there' s plenty of room to pass and not feel too crowded.
It takes about 2 1/5 miles to get to the first view of the aspens beyond just a few pops of color along the trail until then. Once you get to the spectacular view it's only about to get better.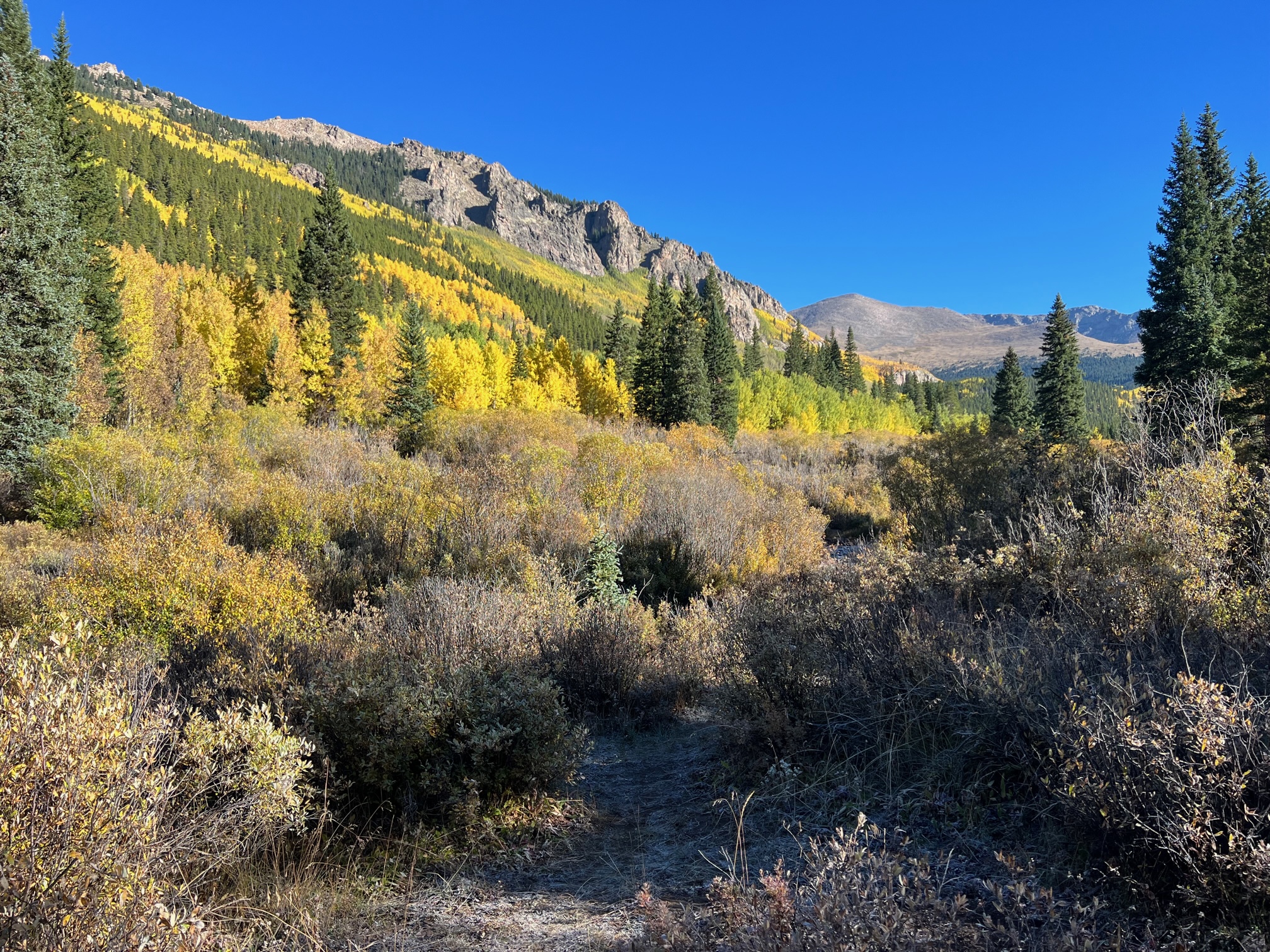 After the meadow there's another mile or so walking through the Aspen-lined trail which winds through campsites and croses the river a few times. We went about 4.8 miles in then turned around when the Aspens thinned, not having quite enough time to finish the full trail this time – but we already have plans to come back!